"Knowing Yourself is
the beginning of all Wisdom
Aristotle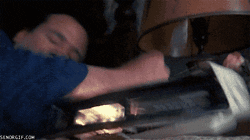 "You feel your life is like Groundhog Day, you repeat the same patterns over and over, personally and professionally, and you need guidance and understanding to get out of it."
"You desire to find "the flow" of your life, that point where you express yourself authentically and feel aligned with your destiny "
"You want to know what are your talents & gifts, explore ways on how to use them in a way that is fulfilling"
"You want laser vision on your life, purpose, relationships, talents, challenges , patterns, soul lessons"
Yavidan blew me away. Her reading of my astrological chart shed light on what has been kept in the shadows for too long out of comfort, out of fear. And everything makes sense: the strengths, the missions, the desires, the discomforts, the challenges to be taken up in order to anchor oneself to one's authentic self. A session where I left with concrete avenues to explore in order to let emerge what must be expressed as obvious. And as a bonus, the radiant energy of Yavidan!
Yavidan is a rare combination of creativity, intuition and entrepreneurship, and she loves to share skills with the world. In that sense she has found in Astrology a good way to covey her message, and therefore a session with her is a great coaching experience. In which you will not only learn about yourself, but receive useful information to shine your light as much as possible!
Want to know more?,
Book an introduction session
I had an astro coaching session with Yavidan. It's not only about astrology, it's a reading of my challenges and and strenghts, and recommendations aligned with who I really am, like my soul would send me a letter and tell me what « she » would like me to do, to be lighter and stronger. Yavidan also gave me a small report, a support of the session, really beautiful. I could see all the attention she put in building it, it's a present.
​
​
Through the Astrocoaching session with Yavidan I got great insight about my life, I understood patterns that I have been carrying that have limited my full potential, as well as other insights about my soul's lessons and talents that will enrich my life. As a compliment Yavidan gave key practices to work on my own after the session so I can ground the information.
​